Privacy Policy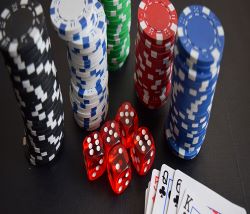 No Deposit Players consider player privacy to be very important. It is the policy of this website to treat our visitors' privacy with regard to any information we may collect on this website with the sincerest respect.
We do not collect data unnecessarily, and as such any information we do take about you is the bare minimum necessary to be able to provide our services to you. When collecting data about our customers, we ensure that it is always procured in a lawful manner, and as such you do have the right to refuse our collection of your data, your permission will always be sought prior. Please note that refusal to provide data may limit the services which we are able to provide to you.
We are not in the business of sharing your data with third parties, with other websites, or publicly, and will never do so, unless specifically required to do so by law. We take advantage of advanced tools for data storage to protect against theft, loss and unauthorized access.
There are frequently links to external websites not owned or operated by us. Note, that we are unable to accept any liability whatsoever for any consequences or damages that may occur as a result of visiting these links.
Continued use of this website and the services within are taken as a confirmation of acceptance of these policies relating to your personal data and any collection of the same. Please contact our support team for any further questions relating to our use of your personal information and/or you would like it deleted if necessary.