No Deposit Code Wagering Requirements
When you're on the hunt for a new casino site to play at, you'll certainly encounter sites that offer a no deposit bonus when you sign up to create your account. So what exactly is that? Simply put, a no deposit bonus is any offer that doesn't require you to give up any of your own funds to take advantage of the offer.
Sounds like a great deal, right? Unfortunately, it's not always very simple. In fact, these kinds of offers are usually subject to what are known as wagering requirements.
What Are Wagering Requirements?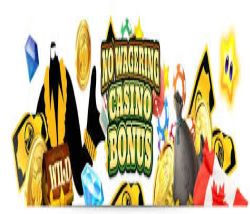 At first glance, these codes will seem incredibly generous. For example, a casino might offer new players the chance to use $100 in free credit. Of course, these promotions seem too good to be true; after all, there's hardly such a thing as free money.
Sadly, it's not as simple as the offers make it seem. While you won't need to deposit any money to take advantage of these promos, you'll actually need to bet a certain amount of money before you're able to withdraw any money you've won using your award.
This is referred to as a wagering requirement. You'll almost never find a casino that's prepared to give away codes with no wagering requirements.
Meeting the Requirements
So let's say you have a $100 code to use. Somewhere on the site, it'll tell you what the wagering requirements are. It might be listed as 10x; this would mean you need to put down $1,000 of your bankroll before you can withdraw any winnings derived from your bonus cash. As you can see, it isn't always easy to make the most out of these awards.
Always Read the Terms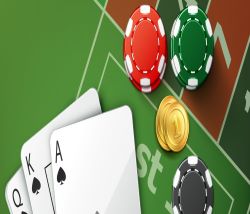 A big mistake that people make when they use these codes is that they don't read the terms and conditions. This can be a critical mistake.
Not only will you need to bet a certain amount of your own cash, but you might also have to do it only by playing on specific games. Some titles may contribute to the wagering requirements at a reduced rate, and some might not even contribute to it at all. If you don't read the terms, you could end up thinking you've met the requirements, but in reality, you're nowhere near.
Since the requirements for these codes can be so hard to reach, some players like to skip out on these promotions entirely and some simply use them as a way to try out all of a betting house's games for free.
Do I Need Codes?
In some cases, you might need to have a code in order to utilize a promo offer. When you register your account, you might need to input one. These are widely available online if you simply search for the name of the casino and "bonus code." There's no need to miss out just because you don't have a code to use.