Simple Ways to Cash Out Your No Deposit Bonus Codes
Many casinos offer no deposit bonuses, which you can use either when you first register or whenever you want to take advantage of them. You might be required to input codes, or you might be able to get the promotion with no questions asked.
When it comes to no deposit bonuses, many players are confused when they try to cash out on a promo code. The terms and conditions of these promos are not always made clear, and this can lead to a lot of confusion. The key thing you need to understand is something called a wagering requirement.
What Are Wagering Requirements?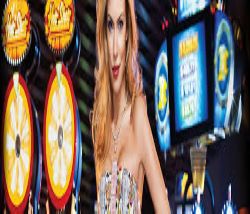 For the vast majority of no deposit casino offers, you're subject to what's known as a wagering requirement. This is the amount of money you'll need to bet on your account before you're able to withdraw any winnings that came from your code.
The wagering requirement is usually represented by a number. For example, it may say 10, meaning you'll need to wager 10 times the bonus amount by using your own bankroll. Before you've wagered this much cash, you won't be able to cash out any of your winnings.
Quite often, these restrictions mean you need to spend a large amount of cash. For example, let's say you had a 10x wagering requirement on a $100 credit. This would mean you need to wager $1,000 of your own money before you can withdraw any won from your code.
Watch the Terms
If you intend to cash out on a promotion, you need to make sure you pay special attention to the terms and conditions. It's not just the wagering requirements that are important; it's also important that you know which of the available games are eligible for contributing.
Some titles don't contribute at all, whereas others count at a reduced rate. For instance, some games might only go towards your requirement at a rate of 50%. If your final goal is to cash out from your code winnings, make sure you read the terms and conditions carefully. Going into this kind of promo without fulling understanding the terms is a sure way to lose out on a lot of money.
To Cash out or Not?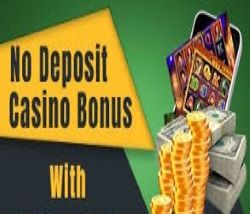 Since fulfilling the wagering requirements is often a very costly process, lots of players take advantage of the offer without even trying to cash out. Using codes without making a deposit is a great way to see what the overall player experience is like on an online casino. Not only do you get to try all of the titles, but you get to see what it's like to play on a particular site.
You could think of a no deposit bonus as a way to demo a particular establishment. If you're having trouble finding codes for a particular one, try Googling the name of the casino and "bonus code." Quite often, these codes are very easy to find online. It'll probably be one of the first results you see on Google.